Hotel Info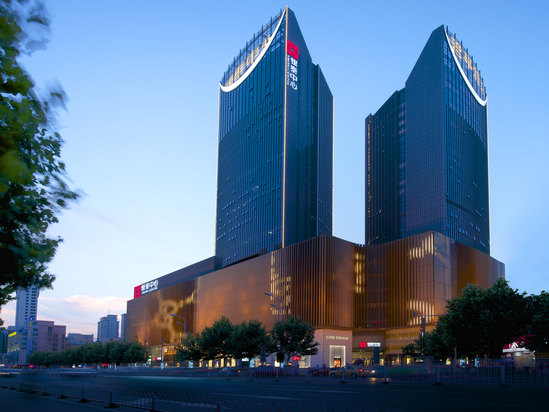 SSAW Boutique Hotel Hefei Downtown
is located in the middle section of Huaihe Road Pedestrian Street and Changjiang Road, organically combined with Hefei Yintai Center. It is about 150 meters east of exit a of Sipailou of Metro Line 2, and about 10 minutes' walk from famous scenic spots such as Li Hongzhang's former residence and Xiaoyaojin Park.
WiFi network connection is designed to bring travelers the oriental culture experience of the accumulation of selected hotels. Comfortable guest room, 'KingKoil' mattress, healthy and comfortable sleep experience; Tropical rain forest shower and sufficient water pressure in the bathroom, enjoy a good shower; Room bar drinks, capsule coffee machine, exclusive pure Italian coffee. The hotel provides laundry room, which is free for guests. The use time is from 10:00 to 22:00, and free fitness equipment is provided. The gym is open from 06:30 to 22:00
The four seasons cafe on the 25th floor of Junting hotel provides a rich buffet breakfast, healthy, green and the start of the day. Yintai central shopping mall includes many international luxury brands, such as Louis Vuitton, Prada, Gucci, Tiffany & Co, Rolex, Burberry, Cartier, coach, Ermenegildo Zegna, Chanel, Dior, Laprairie, who, which can meet your all-round shopping experience. Junting hotel is a model of the combination of Yintai central city complex and mid tier selected hotels. The perfect commercial comprehensive supporting facilities complement the selected hotels.
Breakfast price
: CNY39($5.3) / person
Breakfast type
: Buffet