Hotel Info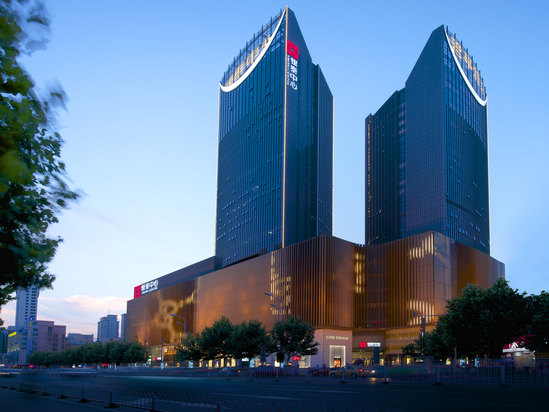 SSAW Boutique Hotel Hefei Downtown
Hefei is located in the middle section of Huaihe Road Pedestrian Street and Yangtze River Road. It is organically integrated with Hefei Yintai Center. It is about 150 meters east from Exit A of the fourth archway of Metro Line 2. It is within walking distance from famous attractions such as Li Hongzhang's former residence and Xiaoyaojin Park. 10 minutes.
WIFI network connection, designed to bring travelers a mid-range select hotel with accumulated oriental cultural experience. Comfortable rooms with "KINGKOIL" mattresses for a healthy and comfortable sleeping experience; showers in the rainforest and sufficient water pressure in the bathroom to enjoy a refreshing shower; drinks in the bar, capsule coffee machines, and exclusive Italian coffee
The Seasons Cafe on the 25th floor of the Grand Junting Hotel serves a rich buffet breakfast, healthy, green, and the beginning of the day. Intime Center Shopping Mall contains many international luxury brands such as: LouisVuitton, PRADA, GUCCI, Tiffany & Co, ROLEX, Burberry, Cartier, Coach, Ermenegildo Zegna, Chanel, Dior, Laprairie, WHOO, which can meet your all-round shopping needs experience. Junting Hotel is a good example of the combination of Yintai Central City Complex and mid-range select hotels. The comprehensive commercial facilities and selected hotels complement each other.